Maintaining employment
in the growing areas
Pink Lady® is committed to guaranteeing constant growth within its network and thus sustaining a positive impact in production areas.
Beyond the production of quality apples, the Pink Lady® network also maintains jobs and generates wealth in the areas where it operates in Europe.
9 280 jobs
supported* by the Pink Lady® network in total in Europe.
Distribution of jobs per sector of activity
of the Pink Lady® network
Geographical distribution of jobs
in the Pink Lady® network in Europe
France
The Loire valley
465
The southeast
1010
The southwest
800
Spain
Catalonia
195
Italy
South Tyrol
860
Emilia-Romagna
580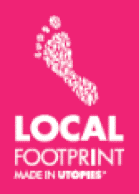 * Direct jobs (employees within the network), indirect (jobs in the supplier chain) and induced jobs (through household consumption and public administration expenditure related to salaries and taxation).